Spring Towards your Planter Goals
Browse our range of eco-friendly coco liners and our range of attractive baskets and planters.
BROWSE CATALOG
The AquaSav Smart Coco Liner
Reduces watering by 50%, prevents nutrient loss and fertilizer run-off and helps to grow plants faster.
VIEW PRODUCTS
Ceramic and Cement Planters for Style and Performance
Our ceramic and cement planters are solid, durable, made from natural materials and are perfect for keeping your succulents looking good.
BROWSE CATALOG
WELCOME TO PRIDE GARDEN PRODUCTS
We give you care tips and ideas on what style suits your garden
Since 1999, Pride has offered the best products in the container gardening and wholesale gardening supply market. Our innovative designs, combined with our patented AquaSav™ coco liners, make us a leader in the industry. Whether you are a commercial grower or a neighborhood garden center, we have the right products for your customers. We continue to make a large commitment to product development to offer you the widest choices in the container market in the most contemporary styles. We have the ability to offer you custom product, securing for you an exceptional position in the marketplace.
With the environmental problems facing our planet today, Pride has continued to make great strides to ensure our products are eco-friendly and help conserve one of our most precious natural resources, water. As we broaden our product line, be assured, every new container is developed with the same eye toward environmental stewardship, innovation, and value.
We appreciate your interest in our products and sincerely hope you will see what makes Pride's AquaSav™ baskets so unique. On behalf of all of Pride Garden Products' Staff, we wish to express our deep appreciation for your ongoing support.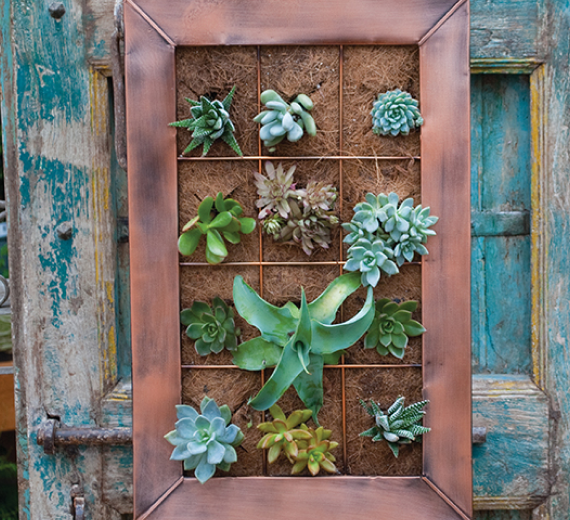 THE BENEFIT OF AQUASAV™
AquaSav™ Smart Coco Liner
The AquaSav™ Smart Coco Liner is designed to help you grow better, because it's engineered to be smarter than ordinary liners.
Our unique liner starts with a layer of recycled plastic sandwiched between two layers of coco fiber–which is biodegradable, pest and fungi resistant, as well as backyard compostable.
The plastic goes about one-third of the way up the liner (halfway up in some smaller baskets because they dry out more quickly) creating a water tray built right into the liner.